What is the Towing Capacity for the Silverado 1500?
The 2021 Chevrolet Silverado proves to be a seriously capable hauler, with each engine option having the capability of handling different amounts of cargo. The Silverado 1500 has a max towing capacity of 13,300 pounds when the 6.2-liter V-8 is equipped, but other engine options are still very capable of towing almost any size load. Towing will never be a problem for you if you have a Silverado 1500 and we're going to be covering all of the different things you can accomplish with the Silverado's towing capabilities.



Largest U-Haul Rental Trailer
If you plan on moving to a new house or living space, you'll need a capable vehicle to help you with all of your belongings. Sometimes, it can be more expensive to hire professional movers instead of moving all of your belongings on your own. The ...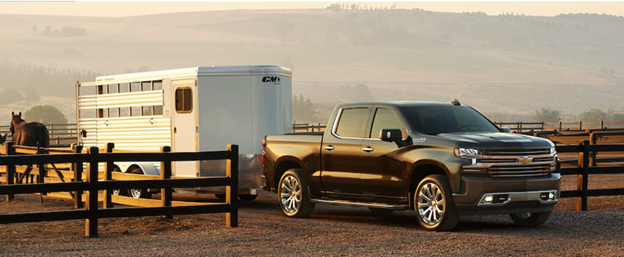 2021 Blazer VS 2021 Trailblazer
The Chevrolet Blazer and Chevrolet Trailblazer are two similar SUVs that both deliver an ultimate driving experience. With slight differences in style, size, power, and price, both are outstanding SUVs that seat up to 5 passengers, while providing a sophisticated and quality drive. We know that many of our Baton Rouge customers are curious about the differences between the Blazer and Trailblazer, and our dealership is happy to explain!
The
2021 Chevy Trailblazer
may be the smaller of the two SUVs, but it still is quite powerful. The Trailblazer has available All-Wheel-Drive, as well as 54.4 cubic feet of cargo room. This mid-size SUV has all the amenities you could need for an all terrain adventure or a daily commute through the city. The Trailblazer's passenger and 2nd row ...

What's New in the 2021 Chevrolet Tahoe?
There's no doubt that the Chevrolet Tahoe has been a top SUV choice among Baton Rouge families for years. This year, Chevrolet has made the 2021 Tahoe even more impressive by redesigning it and making it the most versatile and advanced Tahoe ever. With the all-new Tahoe, you'll find a more spacious and updated cabin, a sleek redesigned exterior, better ride and handling, and upgraded safety features. If you're interested in learning about all that the 2021 Chevrolet Tahoe has to offer, let the team at Gerry Lane Chevrolet help you out!
Upgraded Space
One of the most noticeable updates to the 2021 Tahoe is the complete redesign, which includes a new longer body. This all-new body measures 210.7 inches long which is 6.7 inches longer than the 2020 model. You'll also find a noticeab...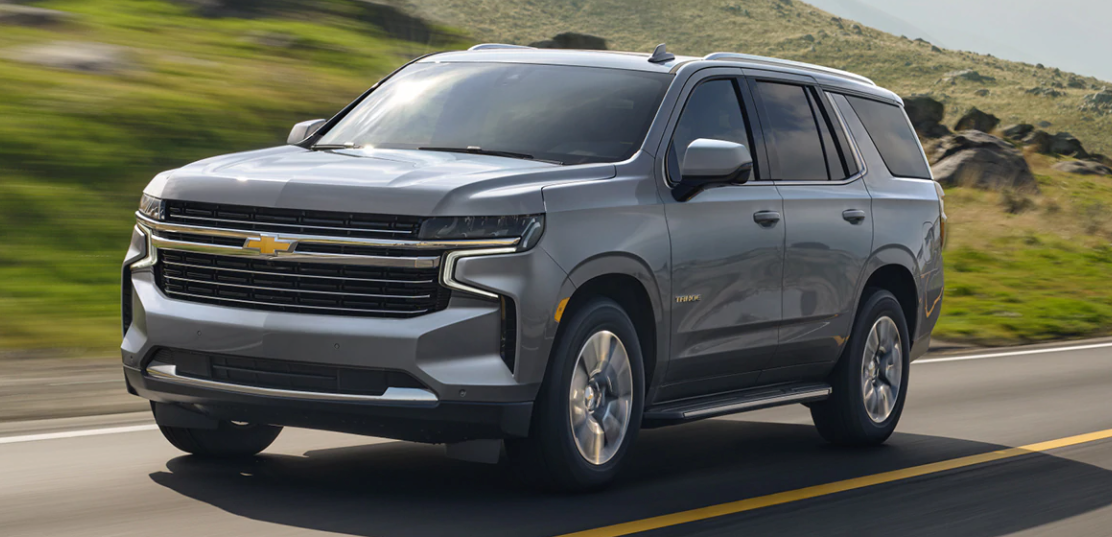 What's New in the 2021 Silverado 1500?
At Gerry Lane Chevrolet, we know that the Chevy Silverado 1500 has been a favorite amongst our Baton Rouge shoppers for years. With the release of the 2021 Silverado 1500, we're excited to share all of the features that have been added for the new model year!
Multi-Flex Tailgate & Improved Bed Functionality
One of the most exciting updates to the 2021 Silverado 1500 is the addition of a new Multi-Flex Tailgate. The new Multi-Flex tailgate will be an available option on all 2021 Silverado 1500 trim levels and provides six different functions to suit many types of jobs. With the Multi-Flex tailgate, you'll find that have easier access to bed cargo, enhanced loading solutions, along with a standing work station. When you combine this new feature with the standard Silverado Durabed, th...
How Much Can the Silverado 1500 Tow?
If you have your eyes on a new Silverado 1500, you're likely curious about its towing capabilities. At Gerry Lane Chevrolet, we're here to help you explore this pickup truck's towing capacity, which reaches a maximum of 13,500 pounds. Our Silverado 1500 inventory is customized to meet your needs, so depending on the engine option that you choose, the towing capacity and features will vary.
Silverado 1500 Towing Capacity by Engine
The towing capacity and performance you receive in your Silverado 1500 is determined by the engine that you choose.
4.3L V6 Engine: This is the standard base engine which delivers 285 hp and 305 lb-ft of torque. You'll receive at lowest towing capacity with this engine at 7,00 pounds.
2.7 Turbo Engine: With the 2.7 Turbo Engine, you'll enjoy 310 hp and bes...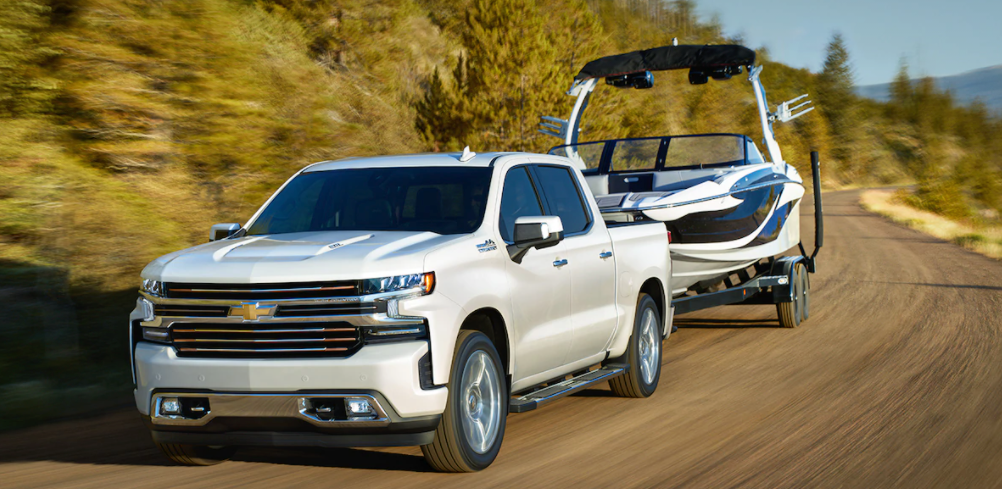 How to Choose the New Chevy Truck for You
There's little doubt that Chevy drivers love their Chevrolet trucks, but if you're in the market for a new one, the choices may seem a little overwhelming. At Gerry Lane Chevrolet in Baton Rouge, our sales team can help you find the right Chevy truck model that fits your lifestyle and is within your budget. We serve drivers from all over South Louisiana. From Zachary to Gonzales to Hammond, we make it easy for you to browse our new truck inventory and shop online. To determine which model best fits your needs, the Colorado, the Silverado 1500, or the Silverado HD, visit our Baton Rouge Chevrolet Dealership on Florida Blvd, near Lobdell. We've highlighted key features of each model to help you get started on your buying journey, because choosing the right truck largely depends on what you n...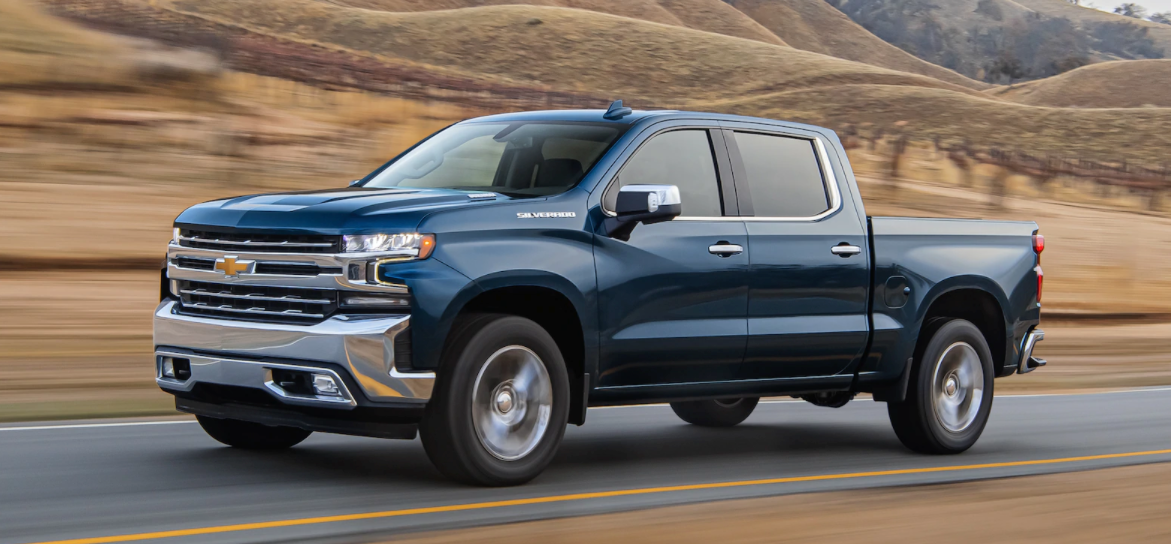 Temporary Changes to Gerry Lane Chevrolet's Store Hours: WE ARE STILL OPEN!
UPDATE: WE ARE NOW OFFERING FREE AT HOME DELIVERY FOR SALES AND A COMPLIMENTARY SHUTTLE FOR OUR SERVICE CUSTOMERS.
We want you to know that we are open and we are temporarily adjusting our store hours to open at 8 a.m. and close at 6 p.m. Monday-Friday, and 8:30 a.m. to 6:00 p.m. on Saturdays, until further notice. Our Parts & Service department's hours have also been adjusted to open at 7 a.m. and close at 5 p.m. Monday-Friday, and 7:00 a.m. to 12:00 p.m. on Saturdays. We will remain closed on Sundays at this time.
Make Carpooling Easier With a Chevy SUV
With kids starting back at school, it's the perfect time to purchase a new SUV. Chevrolet SUVs have a long-established reputation for reliability and spaciousness which is perfect for driving kids to and from school, extracurricular activities, and more! Today, let's compare three of our top contenders. Each of the following models, Tahoe, Equinox, and Traverse, are great options with unique features making one the perfect choice for your family.
What About the Chevrolet Tahoe?
The Chevrolet Tahoe is a full-size SUV that seats up to 9 people making it perfect if you participate in a large carpool that drives to the kids to soccer practice or gymnastics. The Tahoe is the highest-ranked large SUV in initial quality for having the lowest rate of reported problems in the J.D. Power 2019 U.S. I...

Why You Should Shop Our 2018 Closeout Sale
Chevrolet cars, trucks and SUVs are made to last, and while we pride ourselves on the constant innovation of our new models, we're also proud of past models. Right now, we're having a 2018 Closeout Sale to make room for the latest 2019 and 2020 models. Take advantage of this unique opportunity to buy a new 2018 car, truck or SUV!
Gerry Lane Chevrolet in Baton Rouge encourages you to grab at this opportunity while you can! Our 2018 Closeout Sale lasts as long as the inventory does, so here's the rundown. We currently have new 2018 models like the Malibu, Trax, and Silverado 1500. Our dealership is staffed with an incredibly helpful team who can get you on the right track with a financing application and a routine service plan.
What models are available during the 2018 Closeout Sale?
1. New ...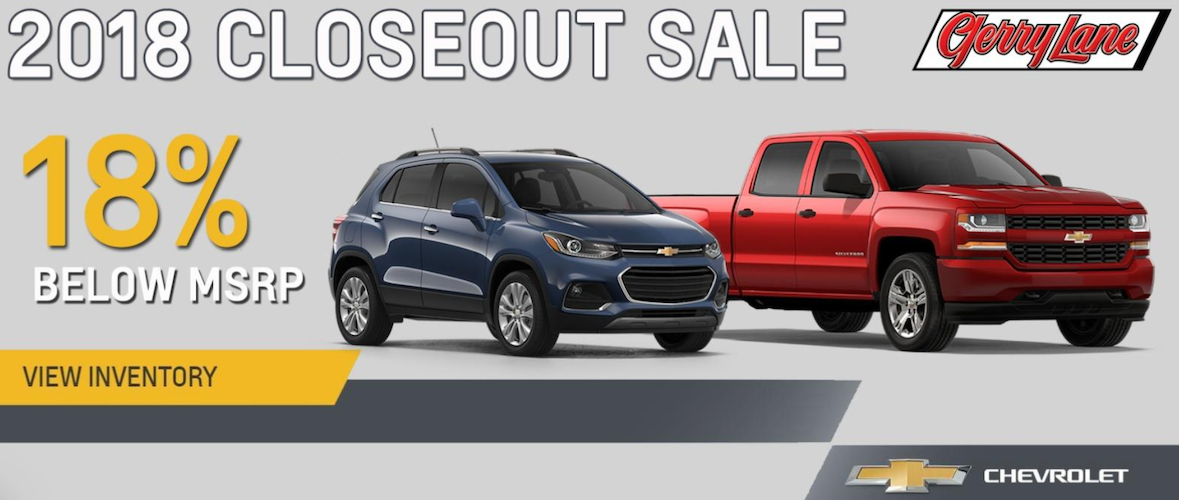 5 Tips For a Flooded Vehicle in Baton Rouge
Baton Rouge has been hit with heavy rains and widespread flooding, and we want you to be equipped with how to handle a flooded vehicle. Gerry Lane Chevrolet has compiled a list of what to do if your car, truck or SUV was affected by a flash flood or high water.
Here are some steps you should take:
1) DO NOT start your vehicle! Attempting to crank it will only cause further damage if the engine has been flooded. Just open the vehicle up and leave the windows down to let it dry it out.
2) Call your insurance agent/company and start the claims process. You can expect to receive full NADA retail value for your vehicle plus compensation for tax, title, and license if it's deemed a total loss.
3) Do not tow your vehicle to the dealership! Normally, we'd love a visit from you, but please call you...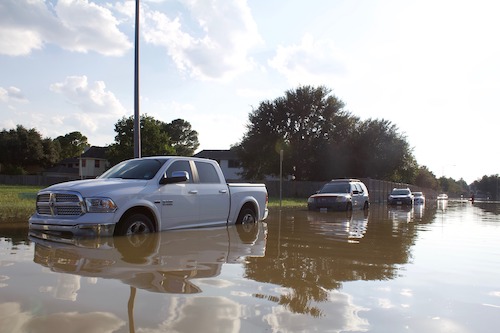 Searching For A "Chevy Dealership Near Me?"
These days, most of us get the majority of our information online. Whether we're shopping for new shoes or a new car, our search usually begins with our favorite search engine. Have you recently typed in "Chevy dealership near me?" You might want to look at more than its location before you choose where to purchase your vehicle.
"Where's a Chevy dealership near me?"
It might seem like the easiest way to pick a dealership is its location. But just like your favorite burger place is worth the drive, you should find the right dealership for you. Take into account its reputation, its customer service, and place in the community. Having a Chevrolet MEANS something. Shouldn't your interaction with your Chevrolet dealership mean something too?
Local Means Being A Part Of The Community
To be hones...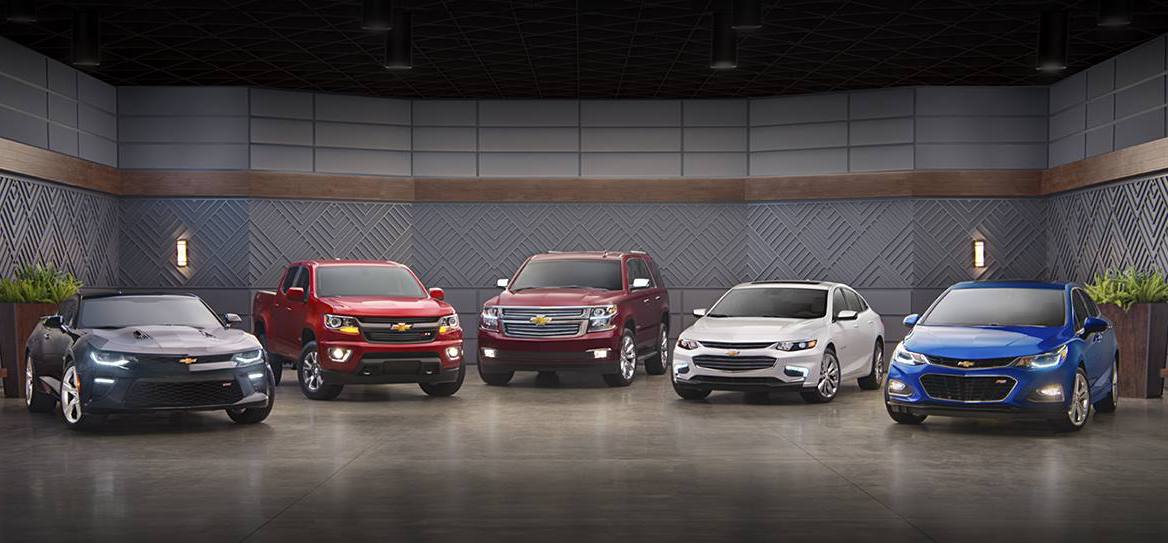 Five Reasons To Look At A Chevy Tahoe For Sale
There are so many reasons to look for a Chevy Tahoe for sale. Purchasing a new vehicle is a very personal decision. You might love the Tahoe for different reasons than your friend, coworker, or neighbor. But whatever your reasons for looking at this award-winning SUV, you really can't go wrong. Many drivers love it for five big reasons: its style, safety, performance, technology, and options.
1. Minivans, Be Gone!
You might be on carpool duty, but there's no reason to sacrifice on style. As a parent, you've sacrificed enough already. Get all your cool points in a Chevy Tahoe, while having the space for all the kids and their gear. Your kids might even be less embarrassed when you drop them off still in your pajamas.
2. Safety, Safety, Safety
The reliability and safety you expect from a Che...