Community Involvement
WE ARE FAMILY. WE ARE TRADITION. WE ARE BATON ROUGE.
ANGOLA RODEO SPONSORSHIP
Gerry Lane is dedicated to being active in our community. As a long-time sponsor of the Angola Prison Spring Rodeo & Arts in St. Francisville, we invite you to come out and join us in the upcoming rodeo! Bring the whole family and check out the beautifully designed arts and crafts, hand-made by fellow Louisianians, before settling down to watch the exhilarating Angola rodeo show. What better way to support your local community than with food, fun, and family?
Gerry Lane is proud to partner with WVLA and WYNK to bring you the Angola Prison Rodeo!
Tickets: $20
Supporting Your Community: In our opinion, priceless
13TH GATE SPONSORSHIP
Gerry Lane is proud to support our community, which is why we have proudly been the main sponsor for the 13th Gate for over 20 years!
With the start of the sponsorship dating back to 1998 when Saundra Lane met Dwayne Sanburn at a 4H Board of Directors meeting in Alexandria. Dwayne had a successful haunted house located in Alexandria for years and wanted to help out the 4H group by opening a haunted house attraction in Baton Rouge and donating a portion of the proceeds to the group. The Baton Rouge haunted house attraction began in 1998, and in 2002 Dwayne opened up the permanent 13th Gate location on St. Phillip Street.
Gerry Lane is proud to say that we have been around since the beginning of the 13th Gate journey!
---
GERRY LANE CHAMPIONSHIP PLAZA AT ALEX BOX STADIUM
Gerry Lane, located in the heart of Baton Rouge, has long been ingrained in the Baton Rouge community. In 2010, Gerry Lane dedicated the LSU Alex Box Stadium's Gerry Lane Championship Plaza to commemorate the six NCAA baseball titles.
The plaza proudly showcases marker plaques in recognition of the six LSU National Championship teams in 1991, 1993, 1996, 1997, 2000, and 2009, as well as, College Baseball Hall of Fame inductees, Coach Skip Bertman, Pitcher Ben McDonald, Second Baseman Todd Walker, and First Baseman Eddy Furniss. Located at the main entrance of Alex Box Stadium located at Skip Bertman Field on Gourrrier Lane, the Gerry Lane Championship Plaza is open to all LSU and baseball fans alike to enjoy honoring our beloved Tigers.
The entire Gerry Lane family is honored to be apart of the history that is forever LSU.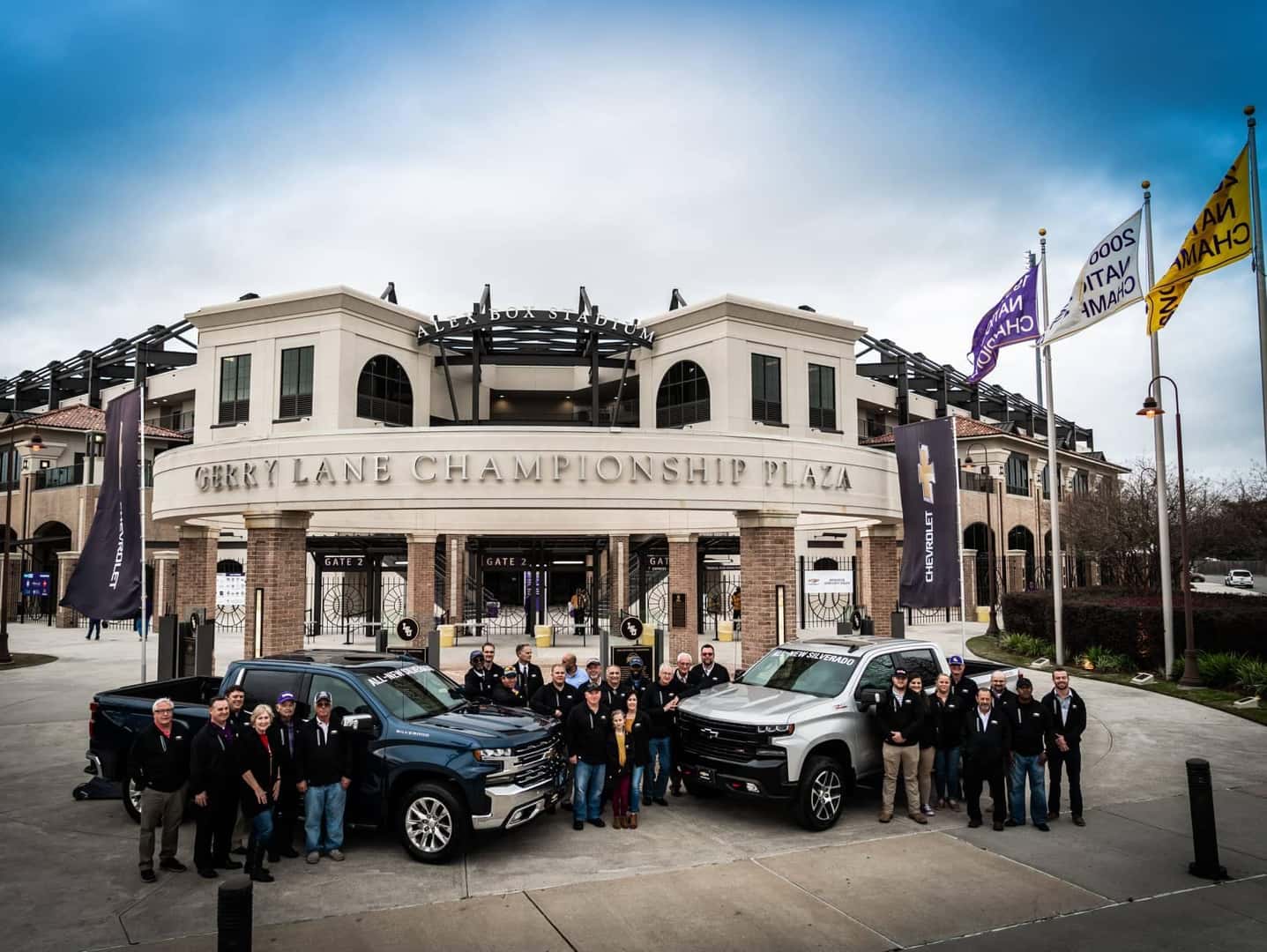 ---
CHASE TYLER BAND SPONSORSHIP
At Gerry Lane Chevrolet, we know the importance of supporting our Baton Rouge community which is why we are proud sponsors of local Baton Rouge musical artist, Chase Tyler Band.
By sponsoring the Chase Tyler Band, it allows us to share his talent all over our area including Downtown Baton Rouge, Livingston Parish, and Denham Springs areas to name a few.
The Chase Tyler Band has been a great addition to our Gerry Lane family with putting on events and concerts at our dealership and around our area. Tune into https://www.facebook.com/pg/chasetylerband/ for information on upcoming events.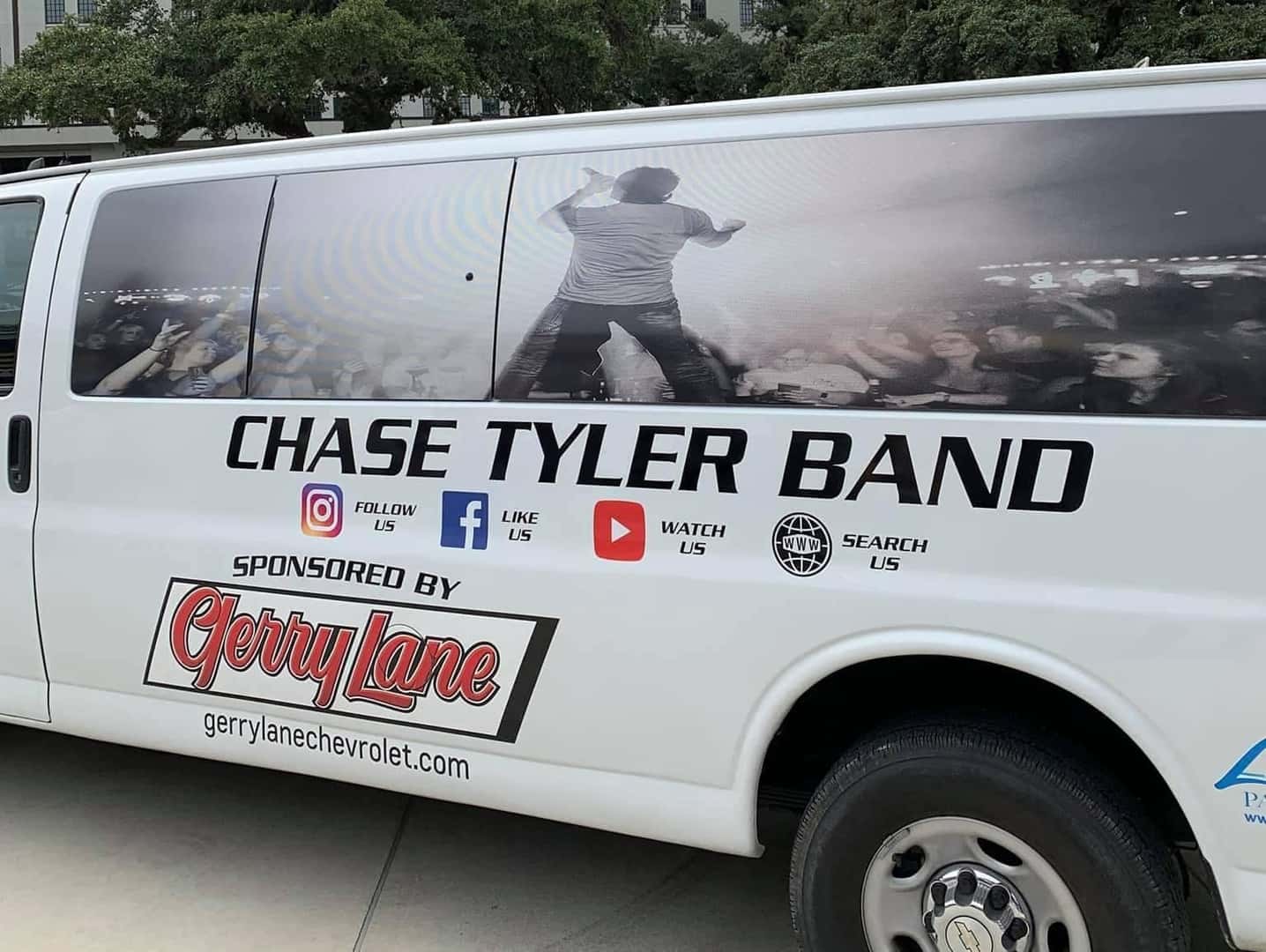 WE ARE FAMILY. WE ARE TRADITION. WE ARE BATON ROUGE.