How to Prep Your Car to Sell or Trade In
When you're ready to trade in or trade up your current vehicle for a new Chevrolet, or even a used car that's just new to you, there are a few steps you can take to make sure you get a good price.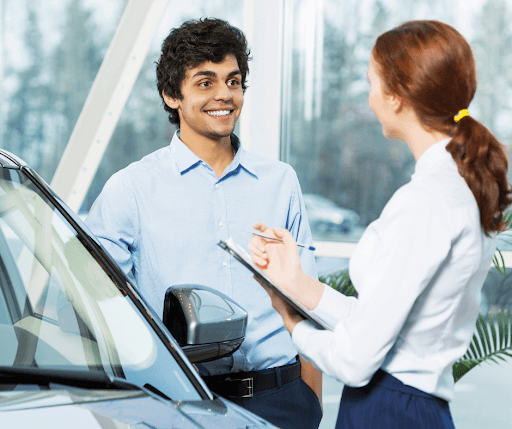 For example, when selling your car to a dealership, it's important to detail your car to get the best trade-in value. By doing this, it will help put you in the best negotiating position. If you're interested in knowing more about how to detail your car before bringing it by Gerry Lane Chevrolet, continue reading below! 
Straighten Up the Interior 
It's very common for cars to get dirty due to family, friends, and adventures on the road.The most important thing to remember when getting your vehicle prepped and ready to sell or trade-in is that the interior should be as clean as possible. Be sure to pick up all noticeable trash from the inside of your car. Once you have checked to make sure nothing has been missed, you should vacuum the inside from top to bottom. 
Check Small Spaces Inside your Used Car 
After you have picked up all noticeable trash and vacuumed the inside, it's time to focus on the smaller details. To make a vehicle as spotless as possible, you should double check and clean places like: 
Air Vents: If you've ever gone to get your oil changed, then there's a big possibility that you know how easily air vents get neglected. They get very dirty and are often ignored by car owners. To start the process of cleaning your air vents, you should use an air compressor, or a vent and duct cleaner. When using either one of these products, make sure your AC is on. After using either product, take a vacuum to the vents because it will help suck up any extra loose dirt you may have missed.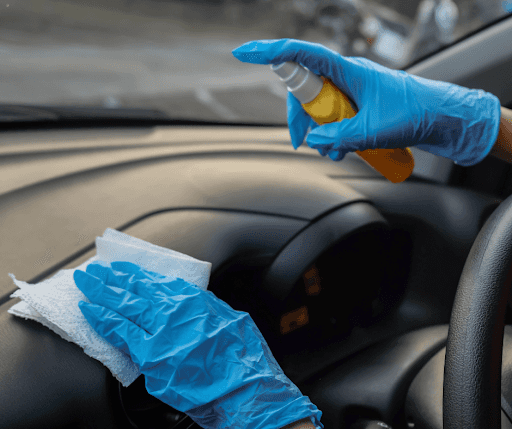 Dashboard: Using a wet cloth to wipe off the dashboard is recommended because it can collect just as much dirt as air vents. Consider buying a cleaner specifically made to clean dashboards if a wet cloth does not clean up all the grime. If you're interested in an all natural cleaner, olive oil can be used as well. With any product, make sure you do a spot test first. 
Seats: Cleaning your seats depends on what material they are made out of. If you have cloth seats you should deep vacuum, treat stains and spots, then use a brush with bristles to make sure the maximum amount of dirt is out. If you have leather upholstery be sure to use a microfiber cloth with a leather interior cleaner. If your leather seats need extra cleaning, using a Magic Eraser helps clean away any extra grease or dirt.
Counterbalance the Scent of a Used Car 
Depending on where it came from, smells can linger for a while in a vehicle. Covering it up with air freshener or room spray is not enough when you're wanting to trade-in or sell your used car. The best way to counterbalance the smell is to make sure the seats are spotless and to  clean out (like mentioned above) or replace the air vents. If you can still smell an odor, you should next clean the floor mats, floorboards, or even the roof with a fabric cleaner, brush, or vacuum. Make sure your doors are open if you wet any fabric on the inside to ensure proper ventilation. 
Make Sure The Engine is Clean 
Many used car buyers will check under the hood of the car before making a final decision to purchase or not. Making sure your engine is clean before turning it in is very important. To start the process of cleaning an engine, you should start your vehicle and let your engine run. After the engine has been turned on for up to five minutes, you can turn it off and let it cool down until it's warm. By doing this, grime will break apart and it will be easier to clean. 
Wash and Wax the Exterior 
Before you add any cleaner to the exterior of a vehicle you should spray it off with a hose to loosen up any dirt. Then you can decide on a cleaning solution, just read the label before using it: not all cleaners are all-purpose, and you don't want to strip your paint. You should also consider what cleaner you use when wiping off windows. Some window cleaners have ingredients that can be harmful to the paint on your car if it leaks onto it, so it's always important to double check. 
Cleaning Tires and Brakes on a Used Car
Brakes: To ensure the brakes are clean to the fullest you should remove them. Once you remove the wheel with a jack it will expose the brake system. Once this is done, you can use a brake cleaner with a microfiber cloth. Most brake cleaners don't require you to spray it all away after, so it will be more than likely okay to skip that step. 
Tires: Since your tires will already be off, now is the time to thoroughly clean them. Using a brush with bristles, spray a safe solution on your tires and begin to scrub them. This process may have to be repeated to help get the tires sparkling and clean. Once you are done, you can spray them off with a hose. For an extra finishing touch, apply a coat of wax and shine spray for a sparkling finish.
What to Bring to Trade-in Your Car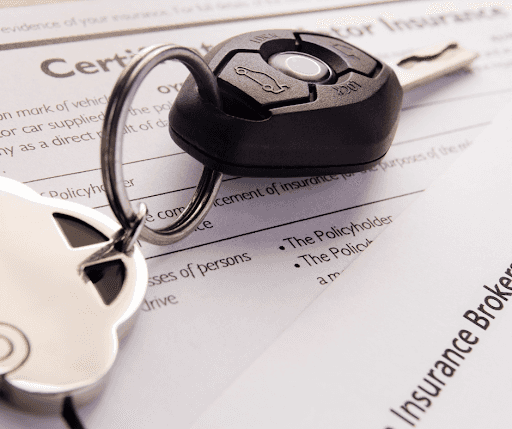 Interested in selling or trading in your vehicle? Stop by Gerry Lane Chevrolet and speak to one of our Trade-In Specialists. We are ready to help you with any questions you may have, and our team is committed to getting you the best trade-in value. When you're ready to sell or trade-in your car, it's important to bring in all necessary documents. This includes:
Keys, remote controls and manuals

Valid driver's license

Title or payoff information
Making sure you have all of the proper documentation ensures proof of ownership, and that a reduction will not be applied to your used car's value. At Gerry Lane Chevrolet, our team is prepared to guide you through the process of trading in or selling your car. When you're getting ready to sell your car, knowing what or what not to bring matters! Give us a call today for any questions you may have about selling your vehicle.
Trade-In your Vehicle at Gerry Lane Chevrolet
Interested in selling or trading in your vehicle? Gerry Lane Chevrolet is the right place for you!  Feel confident knowing our reliable staff is ready to answer any questions you may have before, during, and after the process. Come stop by and sell or trade-in your car at Gerry Lane Chevy, where luxury and durability come together. We look forward to seeing and making you a part of our family soon!