Pros and Cons of Selling your Car to a Dealership or Selling Privately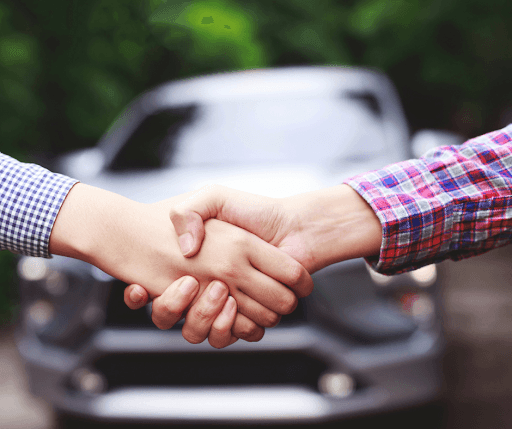 When selling your car, how you go about doing it can make all the difference. You could sell it privately or sell it to a dealer. Put in the work and do it for yourself or let a dealership do it for you. Each method has its pros and cons. 
There are multiple things to consider when finding the best trade-in value. Feel like you can do it like the professionals? Do you have the patience? Maybe you're busy with work or family and don't have time. If you're weighing out the options and need more information, check out the facts below to guide you in the correct direction.
Selling Your Car Privately
It may seem fairly easy to sell your own car: just put a "For Sale" sticker on the windshield and park it on the front lawn. Selling your car can mean cash in your pocket and money towards a new car. 
However, to get the most out of a private transaction you'll need to have your used car detailed and reconditioned to sell at a good price. This process can have advantages and disadvantages.
Pros
For specialty cars or classic cars, you can find the right buyers and potentially raise the asking price.

You may receive a slightly higher price. The dealership is a business and needs to think about their own costs when selling your car, including making a profit for themselves.
Cons
Usually, we think doing things ourselves is a sure way to do it right, but selling a car is a pretty big undertaking for an individual.
Selling your car privately is very time-consuming and labor-intensive, and you're basically working for free.

It can be unsafe to meet potential buyers.

Many interested parties won't show up to your meeting.

Interested parties may live far away.

Scammers are all over many classified sites.

You'll have to deal with haggling or unfair offers.

You'll have to answer emails and phone calls.
Finally, if you sell a car that breaks down righ
t away, you could be dealing with some huge headaches. Although they might not have a strong case, many buyers will take legal action quickly.
Selling to a Dealership

This is the quickest and simplest way to sell your car. It's usually an easy process and you can trust the dealership because they are looking out for their reputation, so helping you receive the best possible trade-in value is in their best interest. 
Pros
The dealership offers more of a hands-off experience for you, allowing more time to look for a new car.

The fastest way to get paid for your used car, as dealers often pay the same day.

The dealer handles all paperwork when you trade-in or sell your car.

In many states, they have tax deductions that factor in the difference between the price of a new car and the trade-in value. For example,

You trade in your car for $10,000

You buy another car for $20,000

$20,000 – $10,000 = $10,000

You only pay taxes on $10,000

No DMV! The dealership will take care of title transfers too!

Zero Possibility for fraud.
Cons
Selling your used car to a dealership has tons of good reasons to step aside and let them take care of everything. Before doing so we'd like to remind you of the one downside of selling to a dealership: a dealer will often offer you less cash-on-hand when selling to them.
However, remember that when you sell privately you have to pay taxes and reconditioning costs yourself. When selling to a dealer, they'll account for the taxes and other costs when quoting your price, saving you time and headache. Plus, when you trade-in a car to the dealer, you can often save on taxes too!
Helping you make the right decision is most important for us. In our experience, selling to the dealer offers more benefits than selling the car privately. Gerry Lane Chevrolet will offer a fair price for your car trade-in value, and make it fast and easy to finish the sale whether or not you buy another vehicle. Prices will vary by location, make, model, age, and mileage among other factors. 
Find out everything you'd wish to know about your trade-in value by giving us a call today! You can continue online and shop our growing supply of used cars, trucks, and SUVs available. When you're ready for a deal, come visit us at Gerry Lane Chevrolet in Baton Rouge near Denham Springs.